They are my heroes. These are the folks that drive the garbage trucks and pickup our bins:
-Green bin for food and compostables
-Blue bin for recyclables
-Gray for non-recyclables.
When I have hazardous waste (either electronics or paint, or some type of bug spray, or things that just don't go into the bins), I make an appointment online. I drive over the Park Street bridge, take a couple of turns and I'm there.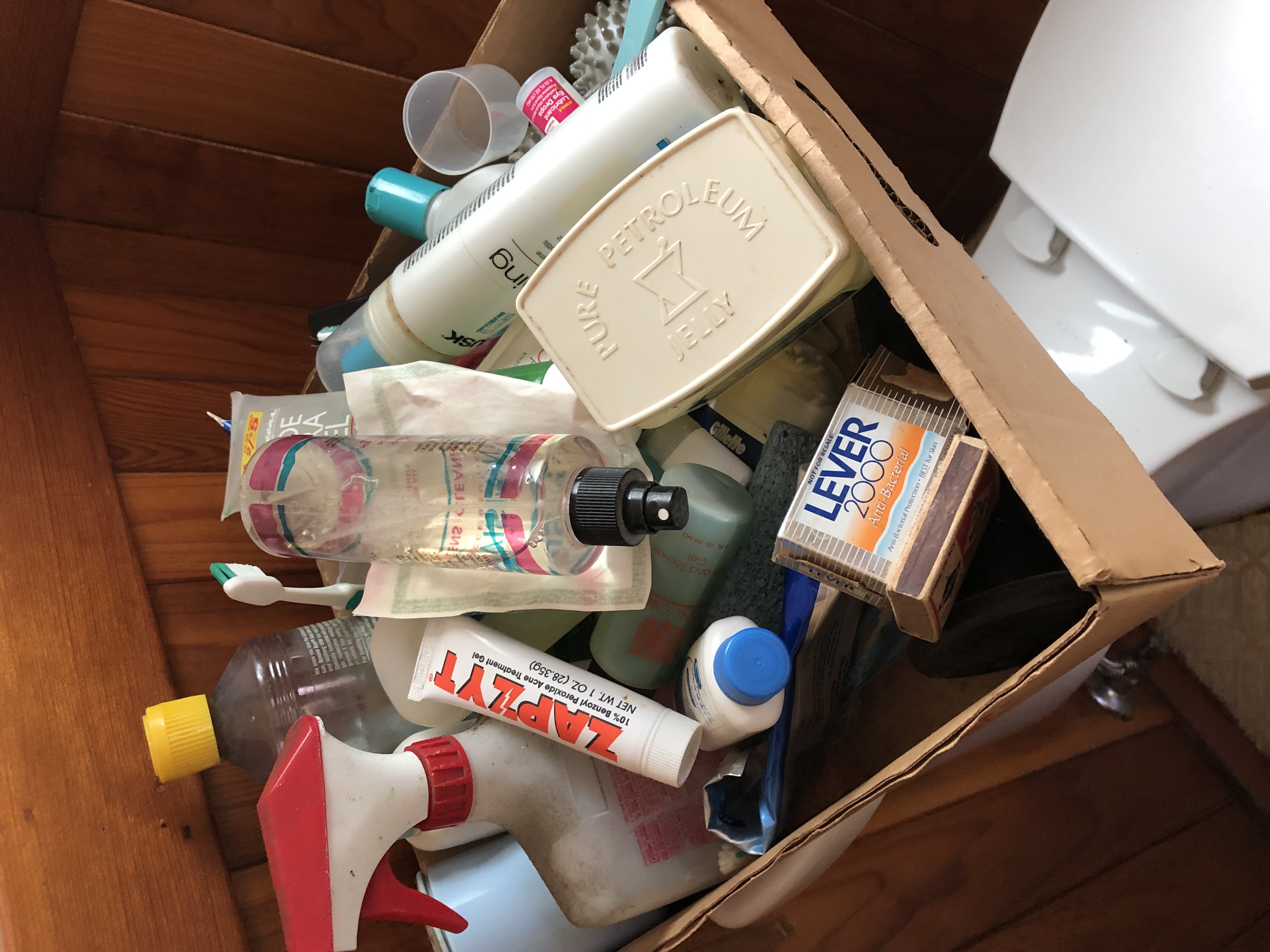 They need to see my driver's license and write it down, to keep track of...whatever. It's only a small piece of a large puzzle.
This is just one run to the hazardous waste place I recently took. There have been several other runs.
And I let them know how grateful I am with the service they provide.
When was the last time you took some of your hazardous waste (from your basement, subarea, backyard, garage or wherever)?
My standard saying is "Have space, will fill." That's easy for us to do, if we have the space...but it's also dangerous to leave it where we live!
Just get rid of your s__t.
This allows us to keep on living richly.
Amen and Hooray! marilyn